Would you believe that me yes me actually won something.  Well I did and I am so excited..
I did a challenge before Christmas called Monochrome Christmas at Without Words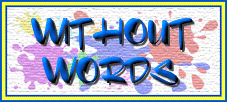 And Guess what………  I winned, I winned lol.  I never won anything before.  I was so excited I had to call my mum who was at work and tell her, sad I know! lol…  Anyhooo so I have to pick out 2 digi stamps from Rick St Dennis how I do that I don't know check out his stuff LOL!!
Anyhooo so what I am proud of today is myself for actually taking the plunge and entering a challenge that I don't usually.. I hope I get a bug to enter more..  I think it's a good way for me to get out there and share.  Challenges are fun and also if you are lucky you could win something..  Although its not about the winning for me (it's nice to win though lol) it's about the joining in.
Thank you Without Words for the chance to join in and thank you Rick St Dennis for being so generous.
What are you proud of today?